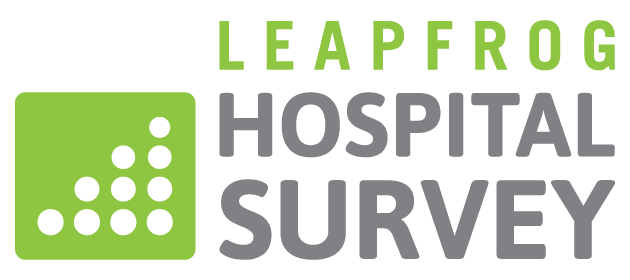 The Leapfrog Group announced today the appointment of DHG Healthcare to conduct on-site verification of the Leapfrog Hospital Survey. Leapfrog successfully piloted the initiative in 2015 and there is no cost to hospitals to participate in the Survey or the on-site verification, if selected.
The new on-site data verification protocol builds on Leapfrog's larger, ongoing data review program for the Leapfrog Hospital Survey and further enhances integrity of the data. For this on-site initiative, Leapfrog commissioned DHG Healthcare, which assigns a team independent of its health care consulting business to visit randomly selected hospitals for up to one-half a day, with the following agenda:
Verify a selection of survey responses using a standardized tool;
Conduct brief interviews with key hospital staff to learn more about effective use of the survey and its results;
Exchange information on best practices for completing the survey and using it for quality improvement efforts
"This initiative is one more step in our very robust program to verify the reliability of the Survey data," said Leah Binder, President and CEO of The Leapfrog Group, "The good news is that we found in the pilot that the visits helped hospitals with their quality improvement program, and helped Leapfrog better contribute to that. So it's a win-win."
A sample of randomly selected hospitals have been asked to participate in the 2016 on-site data verification; those hospitals have already been notified. Leapfrog will be rolling out this program incrementally in the coming years, aiming to increase the number of hospitals verified each year.  
The Leapfrog Hospital Survey is an annual, voluntary survey submitted by hospitals across the country. 1,750 hospitals participated in the 2015 Survey, representing 60% of inpatient beds. The 2016 Leapfrog Hospital Survey is open until December 31st. More information can be found at www.leapfroggroup.org/survey.
---
About DHG Healthcare
DHG Healthcare is a top 10 private healthcare consulting practice ranked by Modern Healthcare and serves the industry with approximately 300 dedicated healthcare industry professionals across consulting, assurance, and tax. DHG Healthcare's consulting business includes six distinctive service platforms (National Strategy Practice, Revenue Cycle, Alternative Payment and Dynamic Financial Modeling, Senior Living Practice, Enterprise Intelligence, and Reimbursement), as well as dedicated cross-functional teams supporting employer-facing strategies and the optimization of the clinical enterprise more broadly, all sharply focused on the critical business issues facing healthcare organizations in today's transformative environment.  Learn more about the services and people of DHG Healthcare at www.dhgllp.com/healthcare.