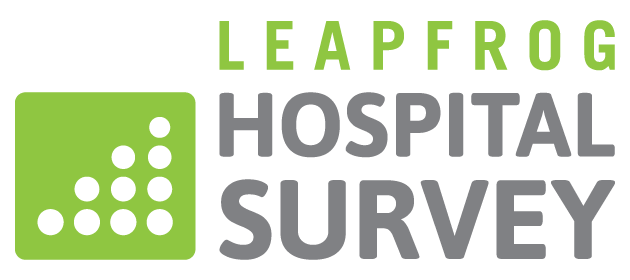 The information on hospital performance collected through the Leapfrog Hospital Survey is unique and unavailable anywhere else. Unlike many other data sources, Leapfrog's data is available by individual bricks-and-mortar facility, providing a robust data set unlike any other. Contact us to access a sample data set.
Why Leapfrog Data Matters: Maternity Care
The Leapfrog Hospital Survey includes:
C-section rates, rates of early elective deliveries, rates of episiotomy, and high-risk delivery capabilities
Practices for safer health care, including hand hygiene, nursing workforce, culture of safety, leadership pertaining to safety and teamwork training
Safe surgical volumes for high-risk surgeries 
ICU staffing to reduce mortality
Infection rates for hospital-acquired infections
Hospitals' Never Events policies
Use of bar code technology to reduce medication errors
Driven by Purchasers
In 1999, the Institute of Medicine reported that nearly 98,000 Americans were dying annually due to medical errors. In response, a group of large employers gather to form The Leapfrog Group.
Their goal? To collect data that ensures they are receiving the best possible value for their employees' health benefits and to drive giant leaps forward in hospital safety, quality and transparency.
Together with leading hospital safety and quality researchers, physicians and academics, they developed the Leapfrog Hospital Survey. Twenty years later, over 2,200 hospitals participate in the annual Survey.  
Start Using Leapfrog Data.