The 2022 Leapfrog Hospital Survey is free and open to hospitals from April 1 to November 30. The annual survey assesses hospital safety, quality, and efficiency based on national performance measures that are of specific interest to health care purchasers and consumers. Survey Results are publicly reported, and provide hospitals with information to benchmark their progress in improving the care they deliver.
2022 Survey Results Are Live!
On July 25, Leapfrog's public reporting website was updated for hospitals and ASCs that submitted a 2022 Survey by June 30. The public reporting website allows visitors to view and compare both Hospital and ASC Survey Results. Hospitals and ASCs that did not submit a Survey by June 30 are publicly reported as Declined to Respond until a Survey is submitted. 
On July 25, Leapfrog's public rep...
View Survey Results
CPOE Tool Moved to New Platform
The CPOE Evaluation Tool, which includes the practice Sample Test and the scored Adult Inpatient Test, moved to a new platform on September 12. While the steps, time limits, Order Checking Categories, and scoring algorithm for the test remain the same, the navigation instructions have been updated to reflect the new platform. As such, all hospitals are strongly encouraged to review the CPOE Tool Instructions and complete a practice Sample Test prior to starting the scored Adult Inpatient Test.
The CPOE Evaluation Tool, which i...
Find More Information
Prepare to Submit a Survey
In 2021, over 2,200 hospitals submitted a Leapfrog Hospital Survey. Please review the information on these webpages before you begin. These resources will help you to successfully complete the submission process. 
Alignment with Other National Programs
Many of the measures included in the Leapfrog Hospital Survey are in use by other national agencies and organizations including the Centers for Medicare & Medicaid Services (CMS), the CDC's National Healthcare Safety Network (NHSN), and The Joint Commission.
View the National Measures Crosswalk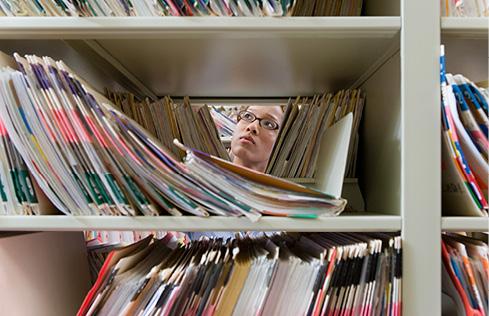 Looking for Extra Help?
The Leapfrog Hospital Survey Webinar Series is designed for hospitals that would like a more interactive approach to understanding the survey, measure specifications, and scoring algorithms. The Webinar Series is held monthly from March to December for an annual fee of $345. These monthly webinars are provided in addition to Leapfrog's Survey Help Desk which continues to provide free technical assistance to all hospitals. 
Join Now
Contact the Help Desk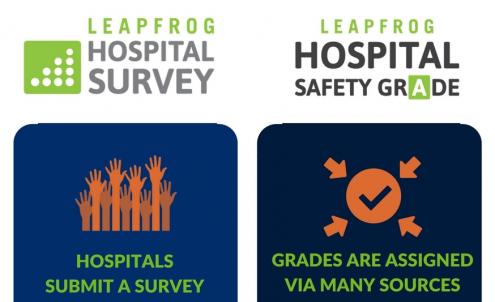 Leapfrog's Rating Programs
Leapfrog rates hospitals through its two main initiatives: the Leapfrog Hospital Survey and the Leapfrog Hospital Safety Grade. If you receive hospital communications from Leapfrog, you may have seen information on both of these programs, perhaps even around the same time.
The infographic is meant to help you understand the differences between these two programs. 
View the infographic
Visit the Leapfrog Hospital Safety Grade website
Leapfrog Case Studies
Interested in learning about how the Leapfrog Hospital Survey, Leapfrog ASC Survey, and Leapfrog Hospital Safety Grade have spurred quality improvement in hospitals across the country? 
Read our Case Studies