Innovators For Leapfrog was created for the Leapfrog community of professionals in health care quality, hospital and ambulatory surgery center (ASC) leadership, payors, employers, and other stakeholders in the U.S. health care ecosystem. Whether you're looking for resources about hand hygiene, environmental care, patient care and safety, or workforce engagement, Innovators For Leapfrog can help provide the tools needed for health care providers to thrive.
Innovators for Leapfrog support Leapfrog's mission to make "giant leaps for patient safety." While The Leapfrog Group does not endorse the products, services, and/or technology showcased on this website, we encourage you to explore these offerings that support Leapfrog's work.
View all Innovators for Leapfrog
Innovators for Leapfrog Member Testimonials 

"We are very excited to join Innovators for Leapfrog and their Partners Advisory Committee," said Sunita Khatri, Senior Director of Product Marketing for Microsoft Viva.  "Leapfrog is an organization that understands the importance of the employee experience in healthcare and how it impacts organizational culture and patient safety. The Microsoft Viva employee experience platform empowers healthcare organizations to gain valuable insights into work processes that ultimately impact patient safety, proactively gather and address employee feedback, and build deeper connections within the workforce to improve teamwork, communication and engagement. Our partnership is a great fit." 
"We are thrilled to join Innovators for Leapfrog and continue to promote the importance of patient-first care," says Dr. David Adamson, MD, Founder and CEO of ARC® Fertility, "ARC® Fertility is a mission-driven company focused on increasing access to high-value fertility care by providing inclusive, comprehensive, and affordable family-forming benefits. We believe everyone should have the best chance to achieve their family dream."

"We are honored to join Innovators for Leapfrog and this community that shares our mission to improve quality and safety of healthcare in the United States," said Zahid Butt, MD, FACG, Founder and CEO, Medisolv. "Medisolv solutions are built on a powerful and scalable data platform, empowering healthcare leaders to monitor, manage and report their performance more effectively. Guided by Medisolv's proven technology and expertise, our clients have the insights they need to improve patient safety, care delivery, and provider performance measures used in value-based payments and public profiles."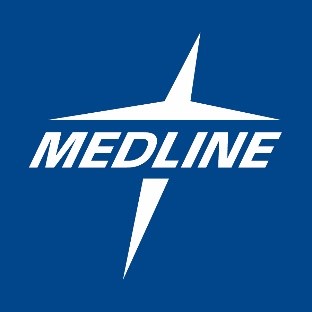 "We are proud to be part of the Innovators of Leapfrog because we share the same mission of making hospitals safer for patients. Our product and solution innovations are designed to empower frontline staff with the knowledge and tools to drive down hospital acquired conditions and reduce infections," said Katie Treptow, MBA, Senior Director of Marketing, Medline. 

"We're thrilled to partner with Leapfrog through the Innovators for Leapfrog program," says Frederik Hendriksen, Co-founder at Rensair, a longstanding supporter of the organization. "This collaboration allows us to demonstrate our latest innovations while supporting Leapfrog's important work, in particular within highlighting the importance of good indoor air quality in healthcare settings."

"At Surfacide, our mission is to provide innovative, evidence-based infection prevention and environmental disinfection solutions that prioritize patient safety, quality and transparency," said Gunner Lyslo, Founder and CEO of Surfacide. "It was an obvious choice for us to join Innovators for Leapfrog, which will allow us to continue to align with key opinion leaders at Leapfrog who are so deeply committed to advancing patient safety and care."