Poor quality and safety has no value at any price
Now, for the first time, employers of all size have an independent, expert-developed way to get better value for their health care spend.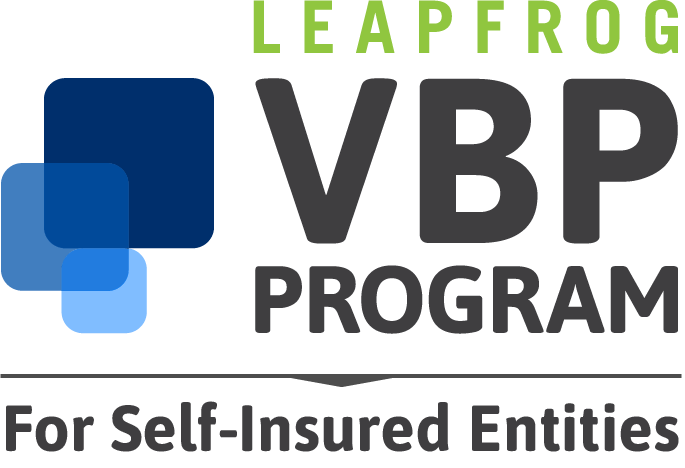 The new Leapfrog Value-Based Purchasing Program for Self-Insured Entities ranks hospitals on how well they care for your employees and their families, so you can start your quest for better health care today. Poor quality inflates employer health costs by at least a third, but most don't know it. Now, employers of any size have an affordable tool to change that.
The Leapfrog Value-Based Purchasing Program provides nationally benchmarked data on hospital safety, quality and value to enable self-insured entities to identify the highest-value hospitals. It gives you one straightforward hospital ranking, so you can see instantly how each hospital in your network prevents waste and harm. Then you can design your benefits program to get the results you are paying for. 
Using Leapfrog's independent and verified data, purchasers, brokers, consultants, and third-party administrations can: 
Design benefits plans
Build narrow networks
Calculate payments
Execute tiering and direct contracting
Steer members and dependents towards safe, high quality care that delivers value

Leapfrog's VBP Program has earned a Validation Seal from the Validation Institute, evidence of its effectiveness and reliability for purchasers. 
How does it work? Leapfrog focuses on the quality concerns most important to you and your employees, like infection rates, medication errors, maternity care, and high-risk surgeries. Hospitals provide this information by participating in the Leapfrog Hospital Survey, and earn a Value Score based on Leapfrog's independent, standardized metrics of quality and safety. The Value Score can be used to benchmark performance regionally, nationally, and within networks. By using Leapfrog's VBP Program to inform their health care benefits strategy, employers and purchasers of all sizes, as well as the entities that serve them, can achieve cost-efficient, safe, high-quality care.
Tired of low-value care?
Let's discuss how the new Leapfrog VBP Program for self-insured entities can work for you.