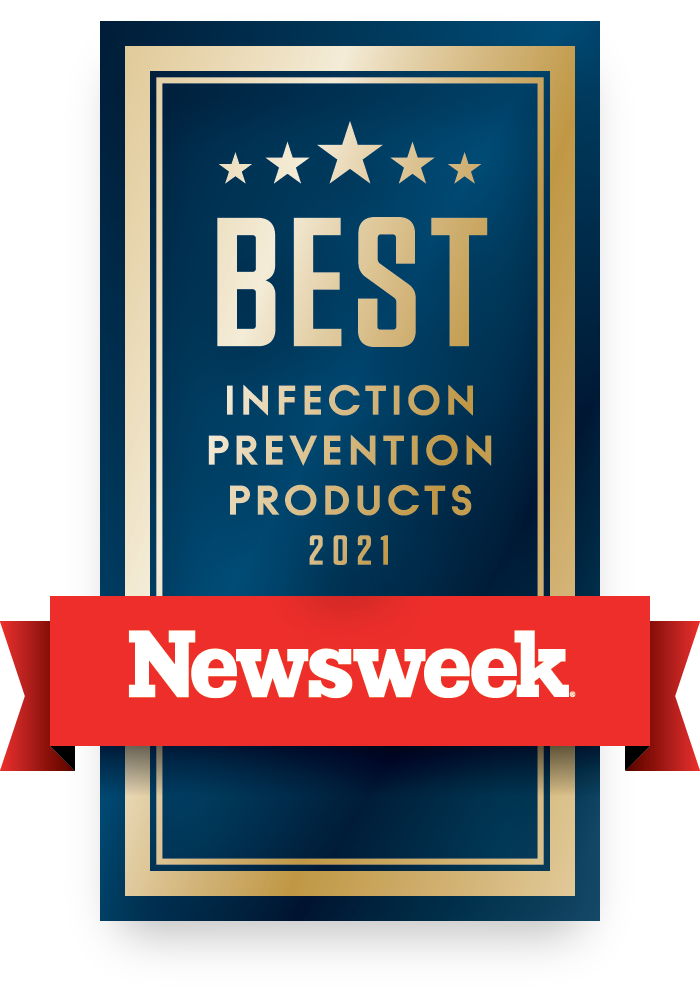 Newsweek released its second annual list of Best Infection Prevention Products, powered by The Leapfrog Group. This year's list highlights 54 products identified as the most promising for helping patients and the health care workforce avoid infection. Many of these products were successfully utilized in the fight against the COVID-19 pandemic, lessening the spread of this highly infectious contagion.
To establish the 2021 list, teams of experts and analysts evaluated products using four criteria: effectiveness, safety (to both patients and health care workers), successful real-world implementation, and stability of the company (to support future implementations). Though the trajectory of Covid-19 is far different now than when Newsweek's first list in this series was published in May 2020, effective infection prevention remains critically important to not only curtailing further spread of the pandemic, but just as importantly, in preparation for future health crises.
Companies whose products and solutions have been named as 2021 Best Infection Prevention Products may contact EnVeritas Group, Inc. for more information on opportunities to license use of the Newsweek designation. Newsweek and Leapfrog join in commending recipients of this notable accolade.