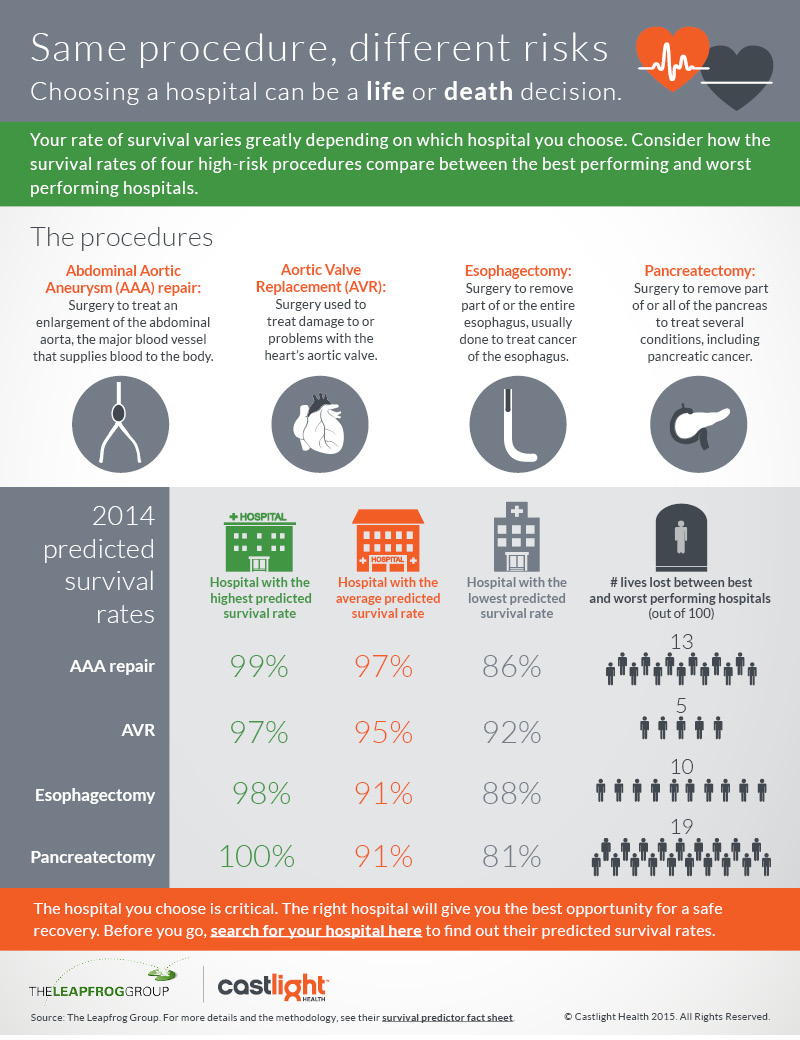 Outcomes of high-risk surgeries can vary greatly based on the hospital's skill at performing the procedure. This section of the Leapfrog Hospital Survey is one of The Leapfrog Group's original quality and safety standards, and provides a predicted survival rate for four procedures:
Esophagoectomy (surgery to remove all or part of the esophagus),
Pancreatectomy (surgery to remove all or part of the pancreas),
Abdominal aortic aneurysm (surgery to treat enlargement of a major blood vessel), and,
Aortic valve replacement (surgery to repair heart valves).
Patients who need one of these procedures should select a hospital for their care that has the best odds of survival using the the Compare Hospitals page. 
Predicted mortality can vary by more than three-fold between hospitals
Check out our 2014 report on survival rates for four high-risk surgeries
Fact sheet on high-risk procedure evidence, measures and standards
Fact sheet on survival predictors
Survival Predictor White Paper
Evidence-Based Hospital Referral bibliography