Each year, The Leapfrog Group gathers its key stakeholders and constituents for a meeting in December to discuss current topics, issues, and trends in purchasing, benefits, and health care quality.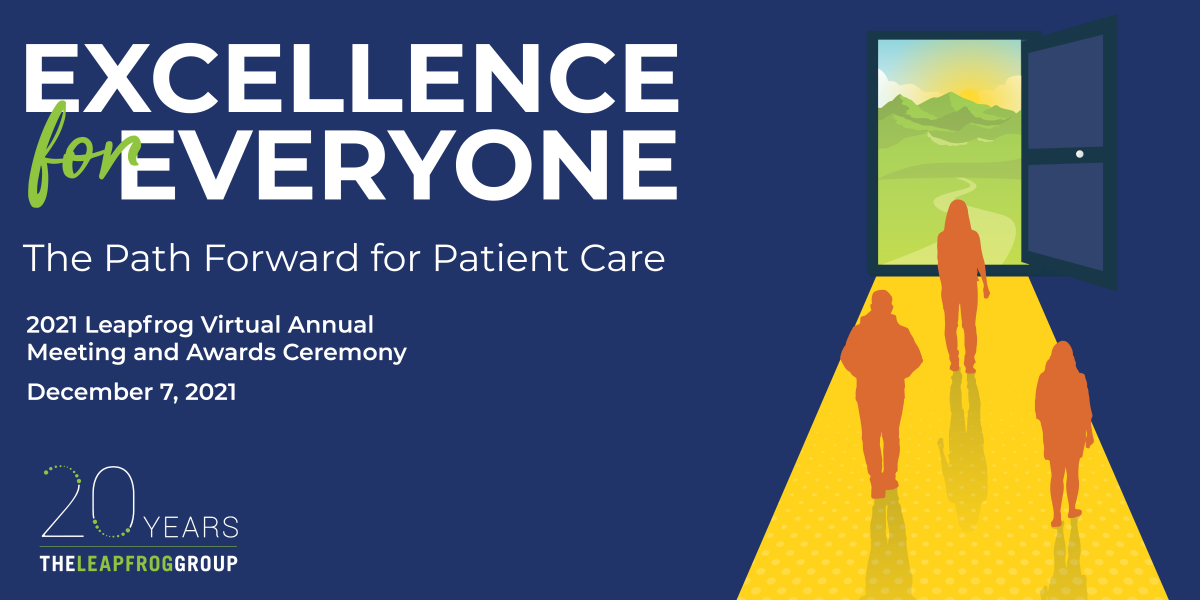 The 2021 Virtual Leapfrog Annual Meeting and Awards Ceremony is on December 7, 2021. 
The theme of the 2021 meeting is "Excellence for Everyone: The Path Forward for Patient Care" and will focus on health inequities and how we can collectively forge the path forward to achieve safe, high quality, and equitable care. The meeting will be in a fully virtual setting.
Register and find more details here. Sponsorship information is also available.