Each year, The Leapfrog Group gathers its key stakeholders and constituents for a meeting in December to discuss current topics, issues, and trends in purchasing, benefits, and health care quality.
Registration is now open for the 2020 Leapfrog Annual Meeting. This year's meeting is virtual and will take place on Tuesday, December 8, 2020 from 11 A.M. to 3:30 P.M. Eastern Time.
The theme of the meeting is "A 20/20 Vision for American Health Care Post-Pandemic" and will focus on how hospital and surgery center leaders, employers, payors, patients, and other stakeholders can work together to achieve higher value health care once the COVID-19 crisis abates.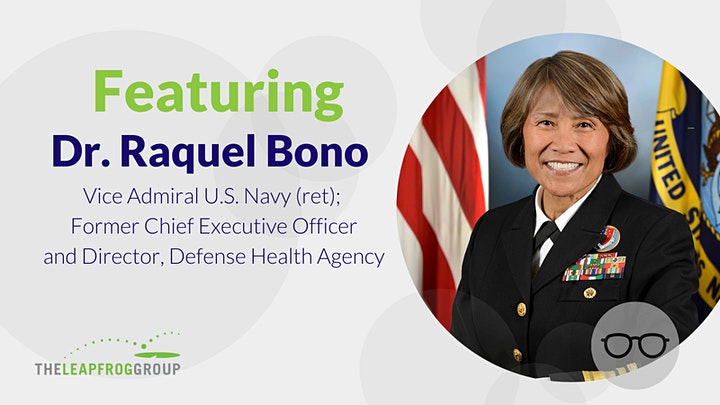 Our keynote speaker is retired Navy Vice Admiral Raquel C. Bono, former director of the Defense Health Agency who most recently led COVID-19 recovery in Washington state under Governor Jay Inslee. She will discuss what she's learned about hospital preparedness in a public health emergency and the implications for patient safety.
Though it will be virtual, the 2020 Leapfrog Annual Meeting will be engaging, interactive, and offer time for networking.