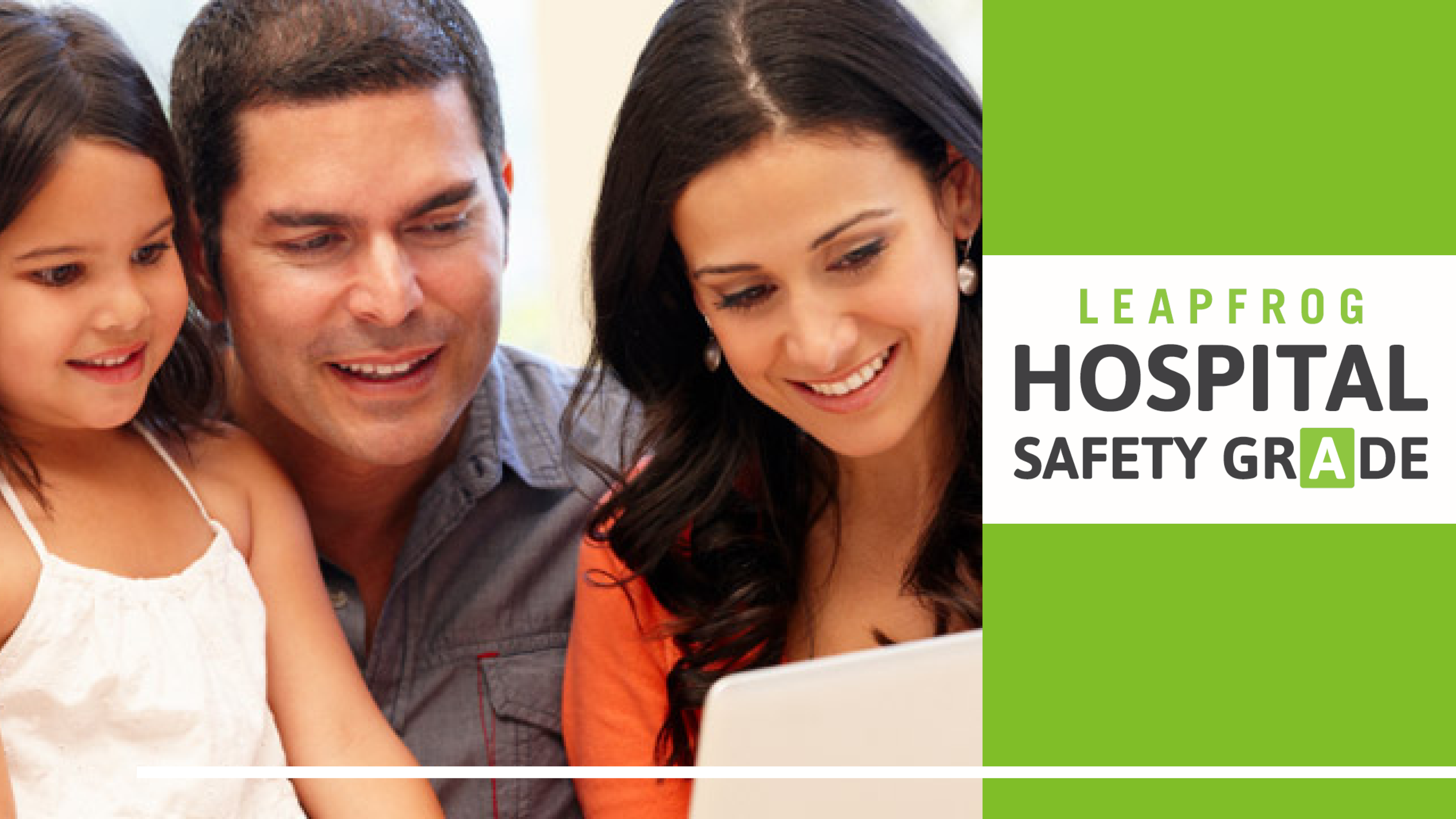 Washington, D.C. – The Leapfrog Group today announced new grades for the Leapfrog Hospital Safety Grade, the first and only national health care rating focused on errors, accidents and infections. The program has been assigning A, B, C, D and F letter grades to general acute-care hospitals in the U.S. since 2012. Over that time there have been significant strides in improving patient safety, such as a 21 percent decline in hospital acquired conditions, increased adoption and improved functionality of computerized physician order entry systems, and millions of averted patient harms.
  Share this news:
Today alone, 1,000 ppl will die from a medical error in a hospital. Learn which local hospitals are the safest: www.hospitalsafetygrade.org
"Too many people are still getting harmed or killed" says Leapfrog's @leahbinder. Find the safest hospital: www.hospitalsafetygrade.org
Nonetheless, problems with safety persist, with more than 1,000 people a day estimated to die from preventable errors, making this the third leading cause of death in America.
"When we launched the Leapfrog Hospital Safety Grade in 2012, our goal was to alert consumers to the hazards involved in a hospital stay and help them choose the safest option. We also hoped to galvanize hospitals to make safety the first priority day in and day out," said Leah Binder, president and CEO of Leapfrog. "So far, we've been pleased with the increase in public awareness and hospitals' commitment to solving this terrible problem. But we need to accelerate the pace of change, because too many people are still getting harmed or killed."
Over the last five years, health systems, such as Inova Health System in Northern Virginia, have also used the Safety Grade as a tool to motivate improvements to their care.
"Over the past few years, Inova has used our performance on the Leapfrog Hospital Safety Grade as a barometer to track our progress. We are proud that 3 of our 5 hospitals have been solid "A" performers – two of them have sustained their 'A' grade since the Fall of 2013, and the third one has sustained an "A" grade since the Fall of 2014. The other two Inova hospitals have made significant progress. Across Inova, in CY 2016 alone, we achieved a 30 percent reduction in hospital-acquired infections, a 19 percent increase in hand hygiene compliance, and we are now exceeding the national benchmark on our AHRQ patient safety culture survey results," said Dr. Loring Flint, Chief Medical Officer of Inova. "We support internal and external transparency on our journey to excellence."
Impressively, 63 out of over 2,600 hospitals nationwide have achieved an "A" in every scoring update of the Leapfrog Hospital Safety Grade since its inception. One such "Straight A" hospital is Saint Anne's Hospital in Fall River, Massachusetts.
"High-quality, safe patient care is a top priority at Saint Anne's Hospital," said Michael Bushell, president. "The collective commitment of our staff, physicians and hospital leadership to high standards of care, through education and consistent communication, means that we're able to implement best practices and troubleshoot challenges as they arise. We're grateful to have earned the Straight A's distinction, because it reflects the commitment of our providers and staff to the best in patient care."
Additional findings include:
Of the 2,639 hospitals rated in today's launch, 823 earned an "A," 706 earned a "B," 933 earned a "C," 167 earned a "D" and 10 earned an "F"
The five states with the highest percentage of "A" hospitals this spring are Maine, Hawaii, Oregon, Wisconsin and Idaho
Maine is the only state to sustain its ranking as one of the top five states in percentage of "A" graded hospitals since the Safety Grade began in 2012
The Leapfrog Hospital Safety Grade is calculated by top patient safety experts, peer reviewed, fully transparent and free to the public. For more information about the Safety Grade, as well as individual hospital grades and state rankings, please visit www.hospitalsafetygrade.org or follow the Leapfrog Hospital Safety Grade on Twitter or Facebook. Consumers can also download the free Leapfrog Hospital Safety Grade mobile app for Apple and Android devices. Journalists interested in additional trend analyses and scheduling an interview should contact LeapfrogMediaGroup@sternstrategy.com.
About The Leapfrog Group
Founded in 2000 by large employers and other purchasers, The Leapfrog Group is a national nonprofit organization driving a movement for giant leaps forward in the quality and safety of American health care. The flagship Leapfrog Hospital Survey collects and transparently reports hospital performance, empowering purchasers to find the highest-value care and giving consumers the lifesaving information they need to make informed decisions. The Leapfrog Hospital Safety Grade, Leapfrog's other main initiative, assigns letter grades to hospitals based on their record of patient safety, helping consumers protect themselves and their families from errors, injuries, accidents, and infections.