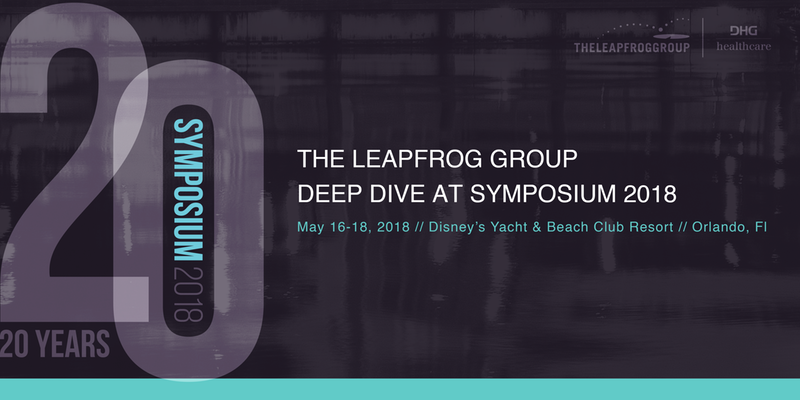 The Leapfrog Group is co-hosting an 8-hour Deep Dive into the Leapfrog Hospital Survey and Leapfrog Hospital Safety Grade during the DHG Healthcare Symposium May 16-18, 2018 in Orlando, Florida.
The Deep Dive session will be led by the following:
Missy Danforth, Vice President of Hospital Ratings at The Leapfrog Group
Matthew Austin, PhD, Assistant Professor, Anesthesiology and Critical Care Medicine Faculty at the Armstrong Institute for Patient Safety and Quality 
DHG Healthcare leaders
The event, geared toward hospitals, will consist of a session from 8am – noon on Wednesday May 16th focused on the Leapfrog Hospital Survey and a session from 1pm – 5pm on Thursday May 17th focused on the Leapfrog Hospital Safety Grade.


Attendance for hospitals is $495 for the Leapfrog sessions and includes free admission to the rest of the DHG Healthcare Symposium.
View the full agenda and register to attend the session.