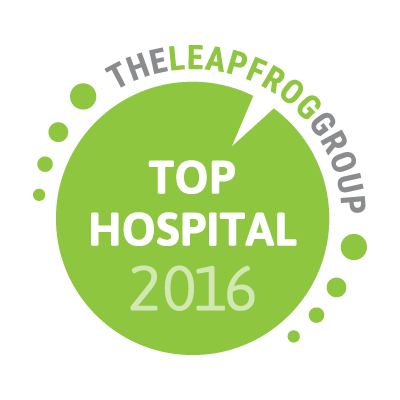 The Leapfrog Group, an independent nonprofit hospital watchdog organization, announced today the recipients of its 2016 Top Hospitals award, an elite national distinction given to hospitals with the highest quality in the nation. Performance across significant areas of hospital care, including safety, surgical outcomes, maternity care, and leadership, is considered in establishing the qualifications for the award. Data is gathered and publicly reported through the Leapfrog Hospital Survey. The winning facilities are officially recognized at Leapfrog's Annual Meeting and Top Hospital Awards on December 6, 2016 in Washington, D.C.
Nine hospitals are recognized as Top Children's Hospitals, 56 as Top General Hospitals, and 29 as Top Teaching Hospitals. In addition, 21 have been named Top Rural Hospitals. Top Hospitals were found in the following states and provinces:
Arizona, two
California, 25
Colorado, three
Washington, D.C., one
Florida, 11
Georgia, one
Illinois, 10
Indiana, two
Kentucky, one
Louisiana, two
Massachusetts, two
Maine, eight
Michigan, five
Missouri, two
North Carolina, one
New Jersey, seven
New York, one
Ohio, six
Oregon, two
Pennsylvania, three
Rhode Island, one
South Carolina, one
Tennessee, two
Texas, five
Utah, two
Virginia, five
Washington, one
Wisconsin, two
Wyoming, one
"We set the toughest standards in the industry, so hospitals that excel at Leapfrog deserve the finest recognition we can give them," said Leah Binder, president and CEO of The Leapfrog Group.
The Leapfrog Hospital Survey compares hospitals' performance on national standards of patient safety, quality, efficiency and management structures that prevent errors, providing the most comprehensive picture of how patients fare at individual institutions. The data collected also enables hospitals to benchmark their progress towards Leapfrog's standards and measure the care they deliver.
To see the methodology and the full list of honorees in 2016, please visit www.leapfroggroup.org/tophospitals.