Regional Leader Information
Website: www.houstonbch.org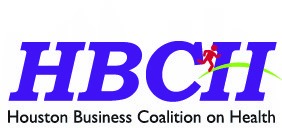 Region: Houston area 
Covered Counties: Harris, Fort Bend, Montgomery
Contact: Chris Skisak
Title: Executive Director
Address: 9550 Spring Green Blvd., Suite 408-233, Katy, TX 77494
Phone: 713.825.7642
Email: chris.skisak@houstonbch.org
---
Overview of your organization:  HBCH is a 501(c)3 non-profit multi-stakeholder coalition.   HBCH is the leading resource in the Houston market for employers and their stakeholder providers dedicated to improving the cost, quality & experience of health care delivery.  HBCH represents more than 1.5 million employer-sponsored lives nationally, a majority receiving healthcare in the Houston market.  We accomplish our mission through a variety of collective influence initiatives and actionable programming.
Why did your organization decide to apply to become a Leapfrog Regional Leader? HBCH recognizes The Leapfrog Group as a national leader focused on improving the safety and quality of hospital care and services.  HBCH believes a collective influence partnership between our employer members and The Leapfrog Group improve the safety, quality and ultimately the cost of healthcare delivery.   
Market Information
Geographic coverage: Houston MSA
Population: Population of Harris, Fort Bend and Montgomery county is 6.0 million.  Greater Houston area in 6.8 million.
Number of employer/coalition lives in RRO area: Approximately 800,000 covered lives
List of employers: https://houstonbch.org/Directory_2  
Hospital characteristics: 
Major Health Systems & Hospitals in the Houston market for private payers

Houston Methodist (all locations)
Memorial Hermann (all locations)
CHI St. Lukes (all locations)
St. Joseph Medical Center

Secondary or Specialty Hospitals

Texas Orthopedic Hospital
Texas children's Hospital
MD Anderson Cancer Center
Harris County Hospital District (all locations)

Healthcare Services Corporation Hospitals

Bayshore Medical Center
Cypress Fairbanks Medical Center
Houston Northwest Medical Center
Pearland Medical Center
Plaza Specialty Hospital
Tomball regional Medical Center
West Houston Medical Center
Largest insurers: Blue Cross Blue Shield of Texas, Unlived Healthcare, Aetna, Cigna, Humana