Leapfrog Regional Leaders meet regularly to review key messages and communications strategies, as well as collaborate on best practices for increasing value-driven health care in their own communities. 
Leapfrog provides resources on disseminating quality and safety data appropriately to various stakeholders, and manages the Bruce Bradley Fellowship to provide additional training to employers and purchaser coalitions on high-value benefits design and steerage. Regional Leaders are also granted free access to Leapfrog data to engage purchasers, hospitals, and patients.
Leapfrog provides:
Template letters asking hospitals to participate in the Leapfrog Hospital Survey
Region-specific guidance for engaging and attracting hospitals and other stakeholders
"Plug-and-play" social media content and press releases for major announcements and reports
Access to monthly webinars, led by Leapfrog staff and special guests
Opportunity for Leapfrog leadership to present at Regional Leader events
Annual in-person Regional Leader meeting
​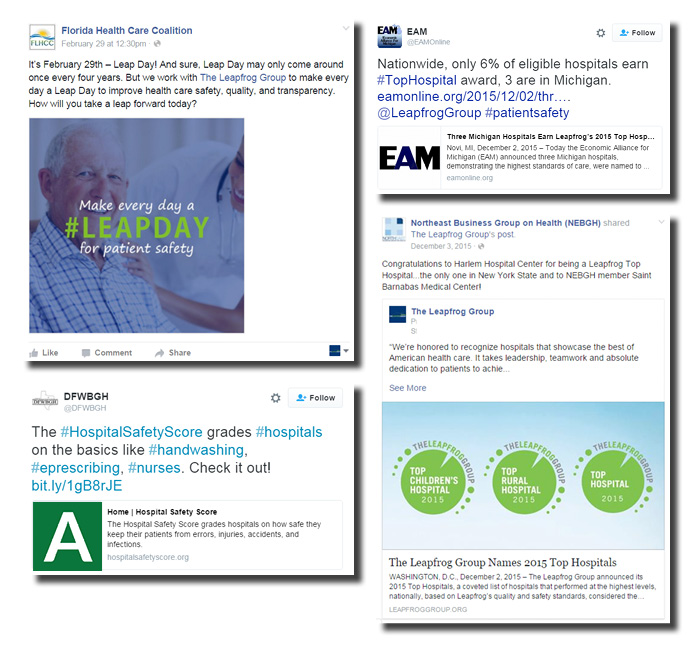 Access these resources.
Become a Leapfrog Regional Leader.