Named in honor of The Leapfrog Group's first Board Chair, The Bruce Bradley Fellowship is a year-long education and training program for corporate-health professionals who want to take an active role in steering employees and their families to safer, higher-quality hospitals and health systems.
Fellows will gain expertise in measurement of and advocacy for hospital quality and safety, as well as effective methods of steerage. After training, Leapfrog expects that fellows will become recognized leaders, facilitating and promoting employers' selection of higher-quality, safer hospitals and health systems locally, regionally and nationally.
Applications for the 2022 Bruce Bradley Fellowship Class Now Open:
To apply, download and complete this application by Novemeber 1, 2021.
The 2020 Bruce Bradley Fellowship Class:
Amanda Greene, Director of Operations, Lehigh Valley Business Coalition on Health 
Jonas Goldstein, Healthcare Strategy Architect, Quicken Loans/Rock Family of Companies 
Sheila Rulli, Human Resources Director, KidsPeace 
Congratulations of the Graduating 2019 Leapfrog Bruce Bradley Fellowship Class!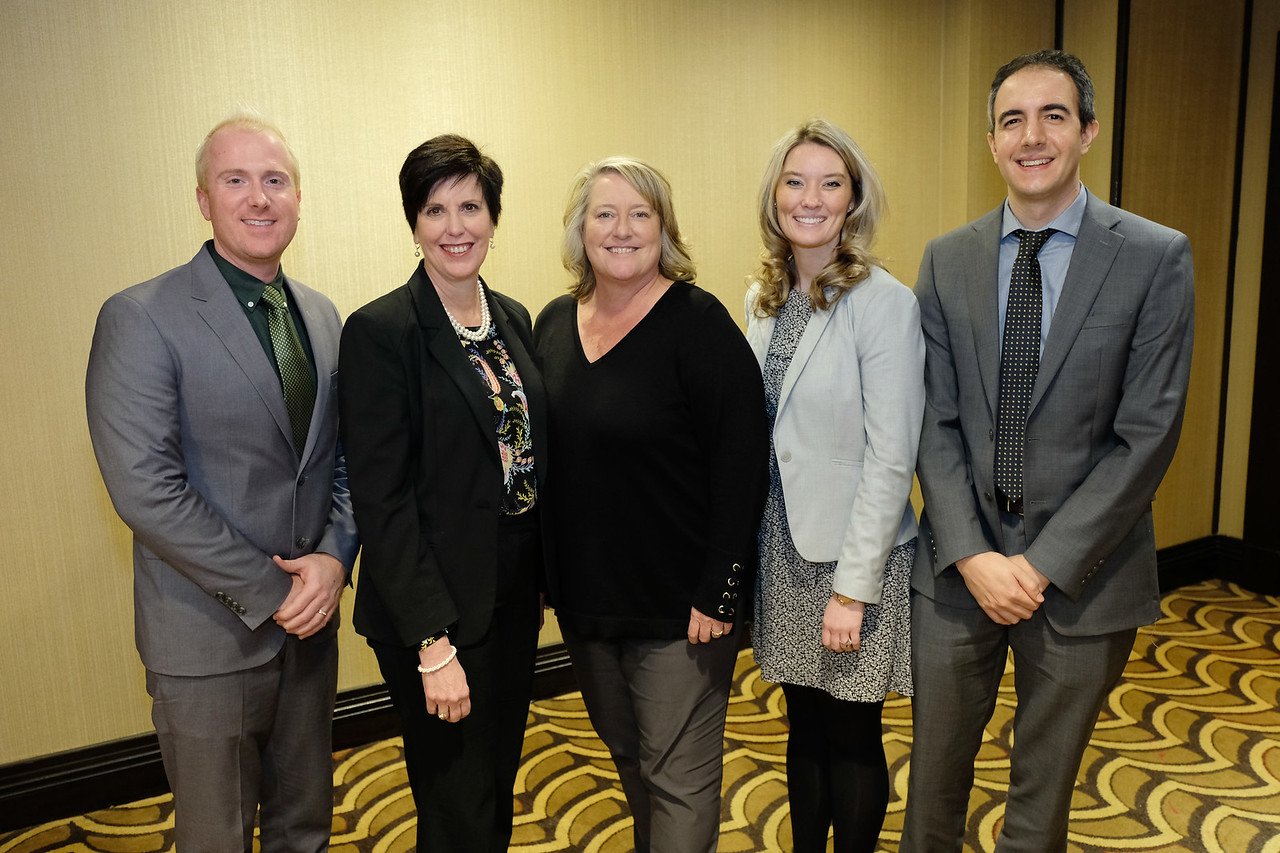 From left to right: Aaron Schrader, Human Resources Manager II, State of Delaware Statewide Benefits Office, Sharon Castillo, Director, Delivery and Administration, Board of Pensions of the Presbyterian Church, Cheryl Tolbert, President, Louisiana Business Group on Health, Kendall Cislo, Senior Investment Operations Strategist, United Auto Workers Retiree Medical Benefits Trust and Jon Bucheri, Health and Benefits Principal, Mercer
2018 Class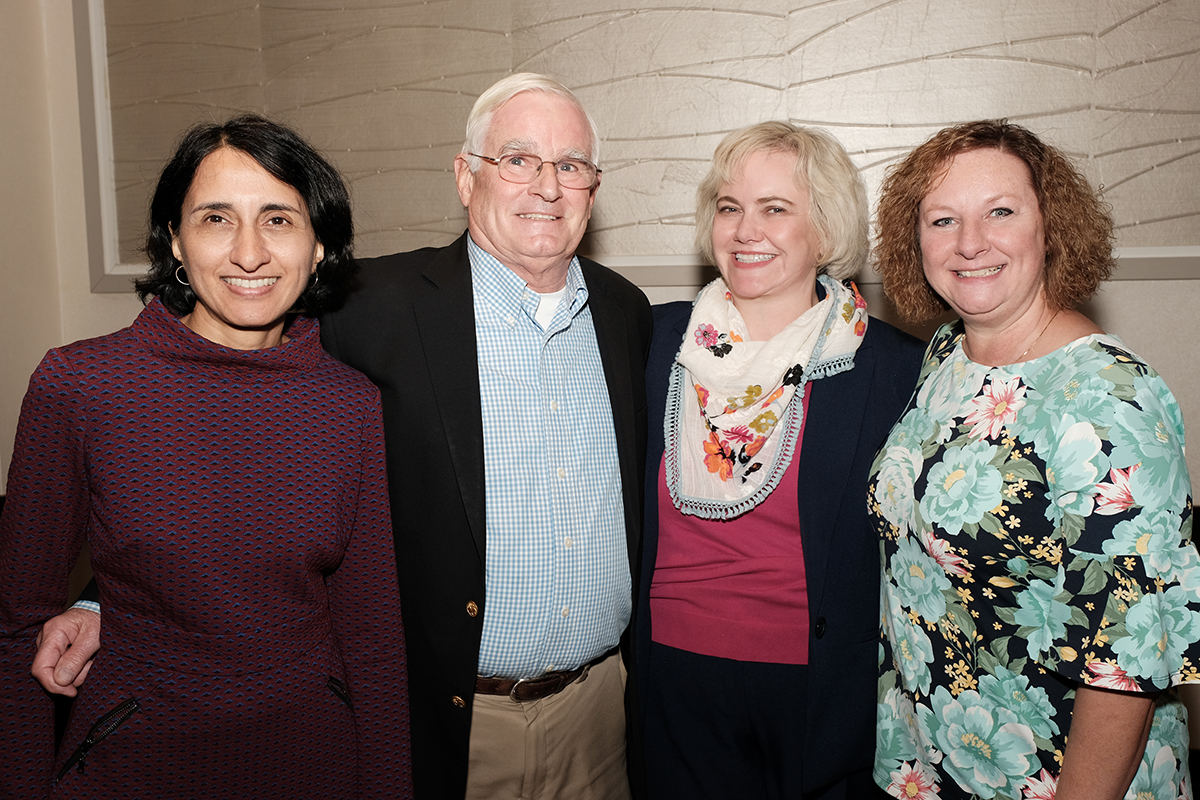 Michelle Ilitch, Regional Director, ACO/CIN, St. Joseph Health System (Not pictured)
Lisa Morgan, Marketing Director, South Carolina Business Coalition on Health (Far right)
Sharmila Shankarkumar, Partner, National Leader, Quality Improvement Collaborative (QIC), Mercer (Far left)
2017 Class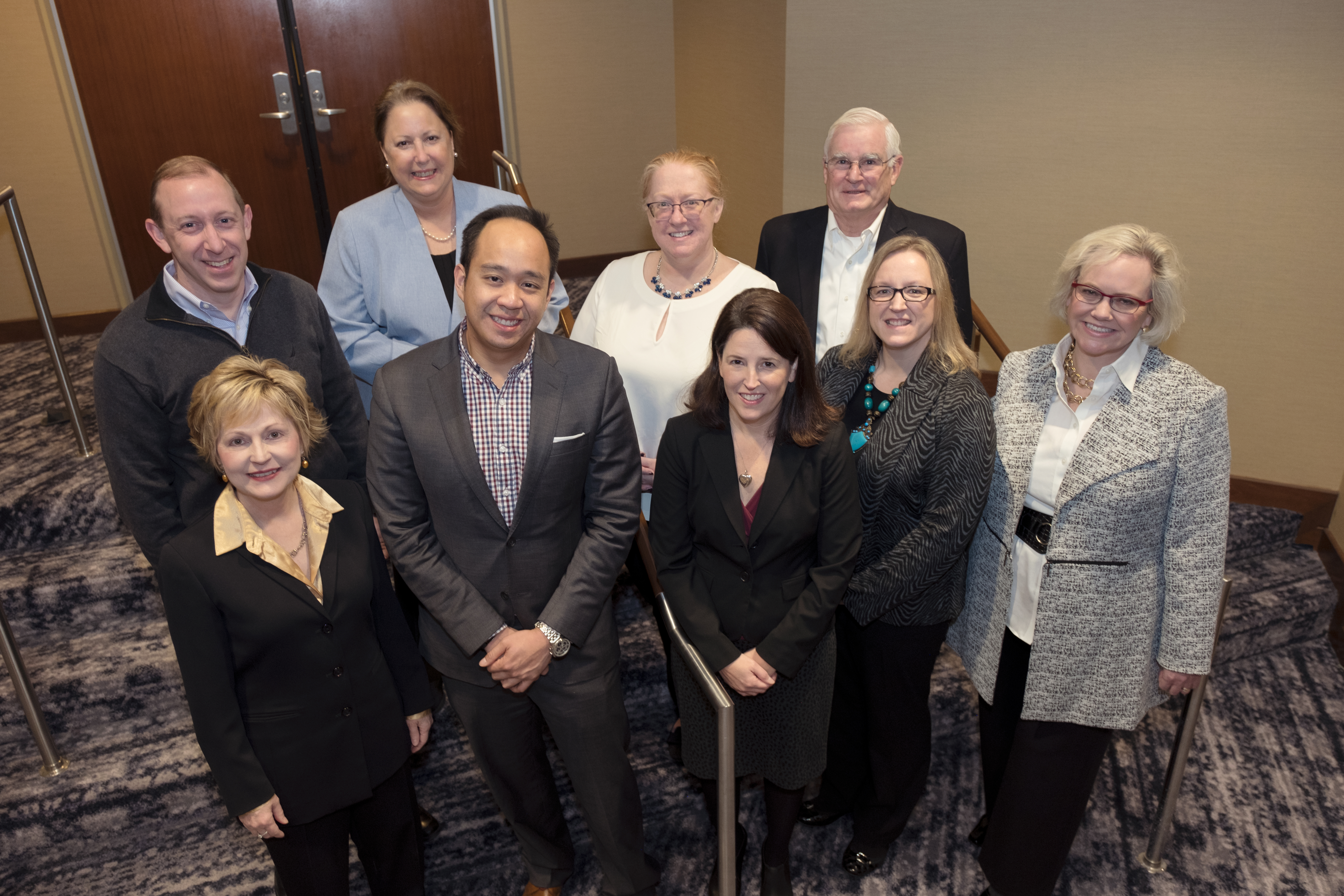 From top left, Bret Jackson, The Economic Alliance for Michigan; Angela Mattie, Quinnipiac University; Marnie Vaughan, Severn Trent Service; Bruce Bradley; Jill Hutt, Greater Philadelphia Business Coalition on Health; Jonathan So, Detroit Regional Chamber; Kendra Gipson, State of Tennessee, Benefits Administration; Terrisca Des Jardins,  Physician Organization of Michigan ACO; and Leapfrog president and CEO Leah Binder. 
2016  Class
Dylan Landers-Nelson, National Business Group on Health; Lorrie Evans, System Director, Primary Care Division at Central Maine Healthcare; and Michelle Probert, Director of MaineCare Services.
See what past Fellows have to say about the program:
"The Bruce Bradley Fellowship has broadened and deepened my knowledge about quality and safety transparency through collaboration with the Leapfrog executives, hospital executives, policy experts, and the other six Fellows in my group. This kind of professional education could only be gained from this unique experience."

- Jill Hutt, Greater Philadelphia Business Coalition on Health, 2017 Bruce Bradley Fellow

"Being a Bruce Bradley Fellow has been a wonderful experience! It has enriched my understanding of the challenges around creating a more transparent marketplace, and also taught me where to find the opportunities to drive change." 
- Sharmila Shankarkumar, Mercer, 2018 Bruce Bradley Fellow 
---
The Bruce Bradley Fellowship is funded in part by individual and corporate contributions. If you are interested in contributing to this program, please contact info@leapfrog-group.org