Each year, The Leapfrog Group gathers its key stakeholders and constituents for a meeting in December to discuss current topics, issues, and trends in purchasing, benefits, and health care quality.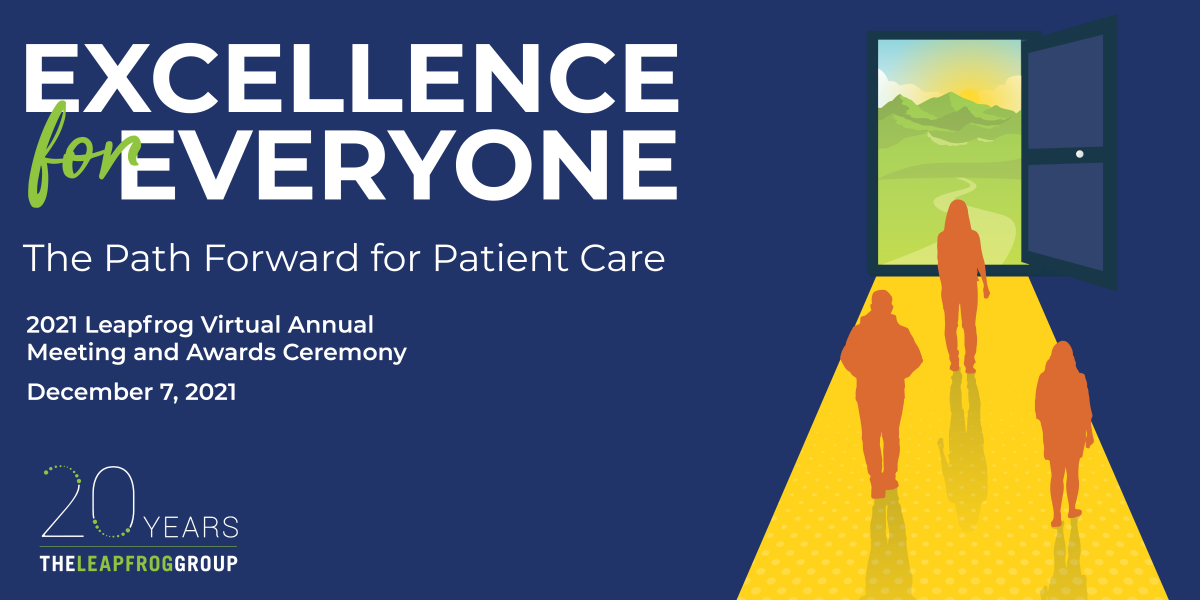 The 2021 Virtual Leapfrog Annual Meeting and Awards Ceremony was held on December 7, 2021. 
The theme of the 2021 meeting was "Excellence for Everyone: The Path Forward for Patient Care" and will focus on health inequities and how we can collectively forge the path forward to achieve safe, high quality, and equitable care. 
Watch the awards ceremonies for Leapfrog Top Hospitals, Top ASCs, the Costs of Care Steven Schroeder Award for Outstanding Healthcare CEO, and the Top State of the Decade for Patient Safety.  Check out Leapfrog President and CEO Leah Binder's opening remarks and the panel sessions below.
Patient Safety and Health Equity: Let's Tell the Truth
Leapfrog President and CEO Leah Binder provides an overview of the current state of patient safety and health equity, how we must address gaps in equity frankly, and the importance of building trust. 
An Equity Agenda for Health Care Quality
Leapfrog gathered leading health care quality leaders at our 2021 Annual Meeting to reflect on a recently published National Academy of Medicine paper. In the paper, leadership from CMS, NCQA, Leapfrog, the National Academy of Medicine, Press Ganey, Anthem, and others agree: "For care to be considered high quality, it must be equitable." Watch the full panel below. 
Disparities in Maternity Care and Maternal Mortality 
Leading experts dedicated to reducing inequities in maternity care discuss how providers, employers, and advocates can work together to improve maternal health for everyone.